NeuroLab Testing
NeuroLab patients collect urine and saliva samples using simple, in-home kits. Data from these samples provide a clinical benchmark by identifying neuroendocrine imbalances based on our evidence-based optimal ranges.
The baseline results help determine the initially recommended intervention, while follow-up testing helps to monitor and fine-tune the therapeutic options.
Each in-home kit contains a Quality-of-Life assessment survey that is critical in tracking clinical outcomes.
Communication System Management™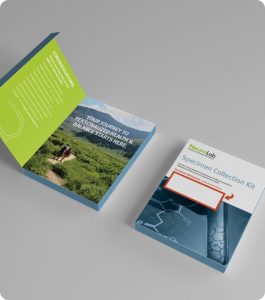 How Does CSM™ Work?
The CSM™ clinical model is a cycle with three components: neuroendocrine testing, personalized neuroendocrine analysis reporting, and Targeted Nutritional Therapy™ (TNT). Patients typically experience immediate relief from clinical complaints. However, optimal wellness is reached when neuroendocrine balance is achieved in 8-12 months.
To achieve optimal results, practitioners will usually complete 3 cycles during that time. Each cycle includes retesting, which gives the clinician and patient an opportunity to check progress and refine the therapeutic strategy as quality-of-life metrics improve.
With the evidence-based CSM™ clinical model, clinicians will significantly enhance patients' quality of life while receiving support from the most experienced experts in neuroendocrine testing and analysis in the industry every step of the way.
Personalized Neuroendocrine Analysis Report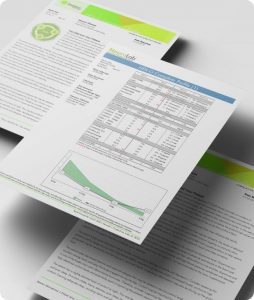 Every patient's neuroendocrine data is analyzed using Sanesco's proprietary algorithms. It is then matched with clinical insight from Sanesco's Clinical Support department.
The clinician receives a Correlation Analysis Report and Education (CARE) package after each neuroendocrine test. The CARE package:
Links test results with patient concerns
Provides education about identified imbalances
Includes recommendations for Targeted Nutritional Therapy (TNT) formulas to promote neuroendocrine balance
This personalized model has made Sanesco the global leader in neuroendocrine testing, using the latest evidence-based research and development.
Targeted Nutritional Therapy

The Targeted Nutritional Therapy (TNT) line takes out the guesswork for you and your patients. Sanesco provides expert product guidance and premium-quality ingredients and botanicals. Many TNT formulas are paired with our innovative gut delivery system to optimize absorption and bioavailability of nutrients.
These evidence-based formulas are designed to bring balance to specific core neuroendocrine pathways.
Products
* For all clients participating in the NeuroLab testing process, to receive your results, it is mandatory that a scheduled consultation take place with one of our certified holistic health coaches upon completion of your test results. A copy of your results will be provided to you just prior to your paid consultation. All consultations must be schedule through our booking app and paid for prior to consultation.